White paisley silk shirt with white lace.
Embroidered with a white Buddha on the back.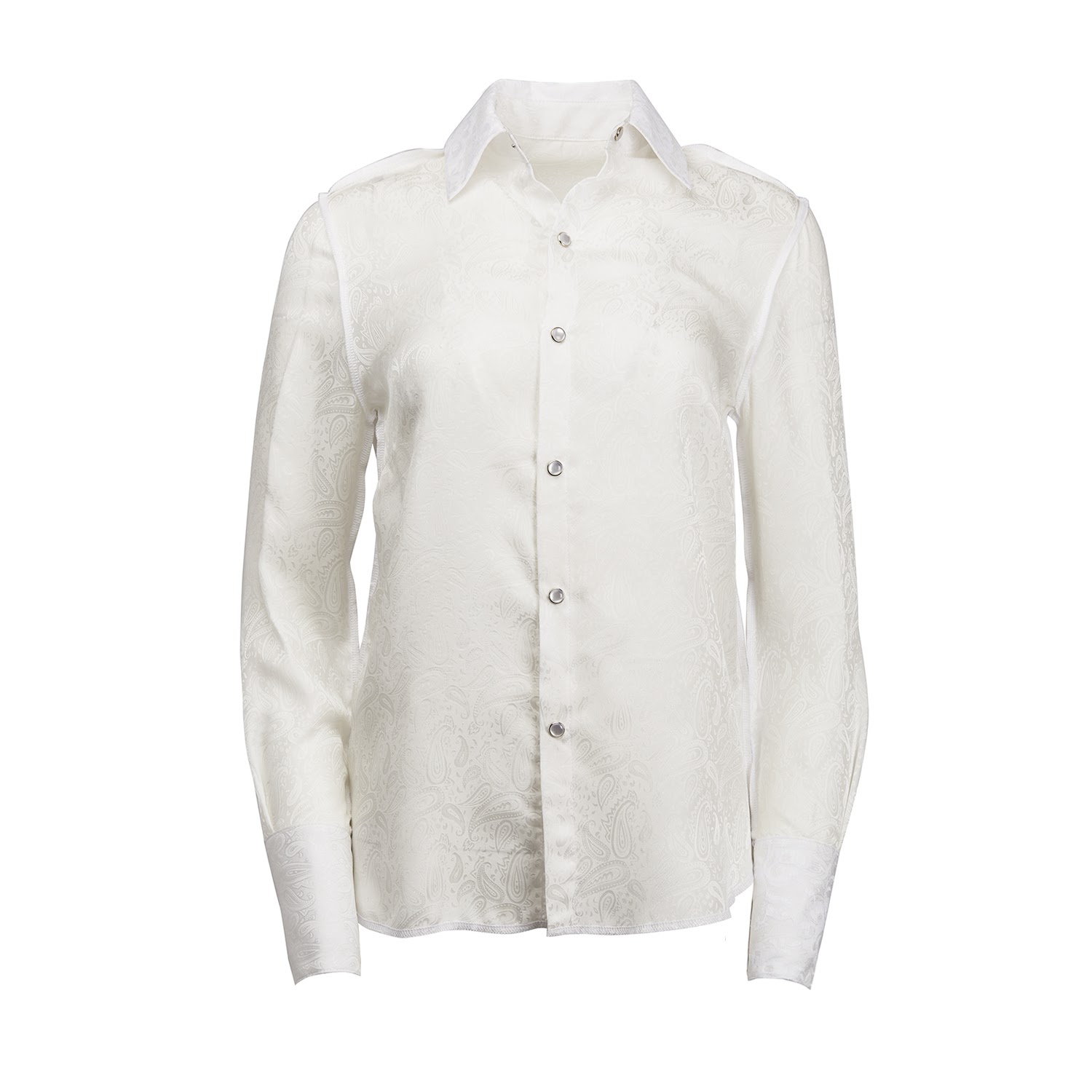 Your purchase helps support small local and national businesses and help promote clean air and water preservation. Each garment is handmade in Houston, Texas by a small local seamstress business with no emissions or water waste.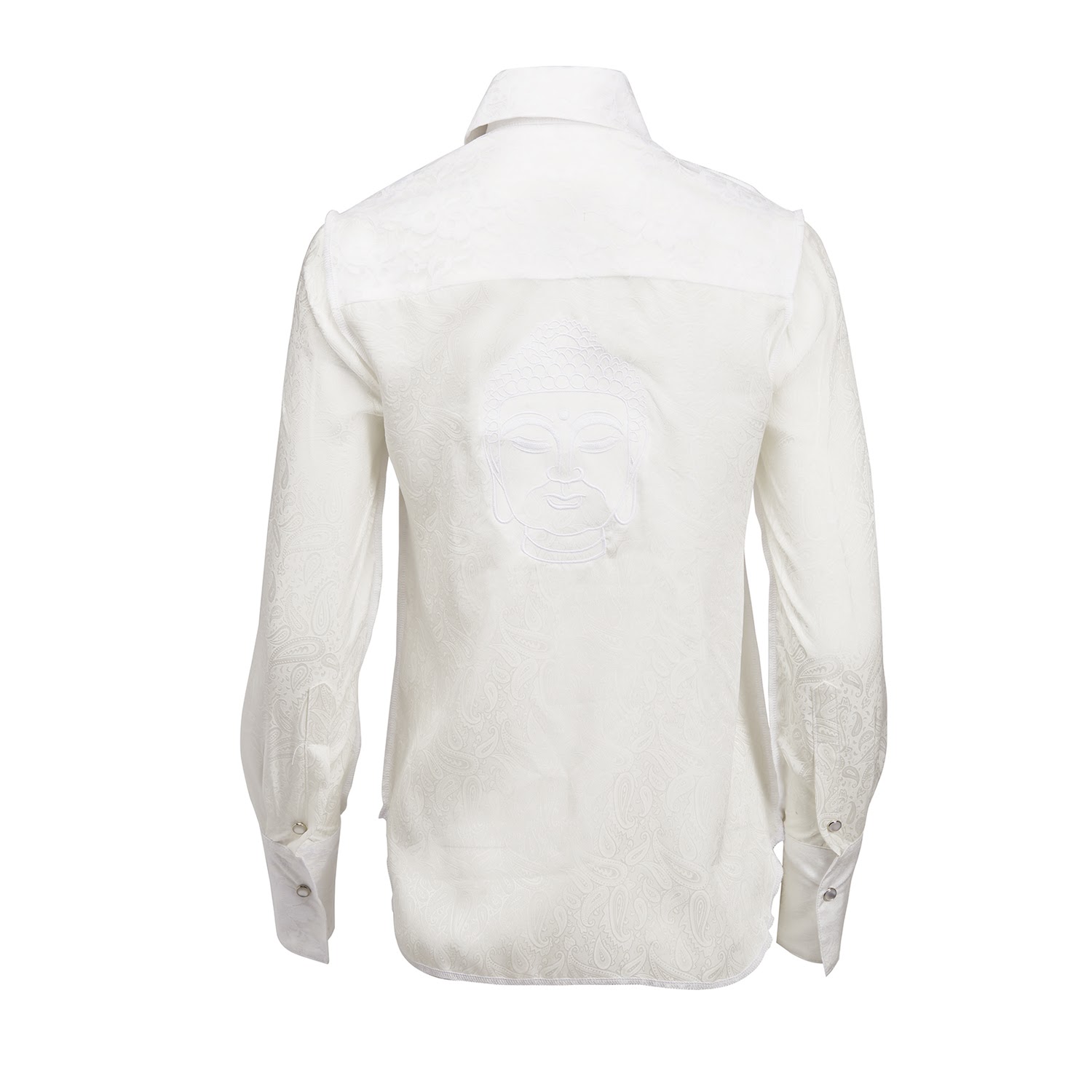 Goldie
White Paisley Shirt