Rust orange groovy shirt with white lace. 
A new addition to our spring collection.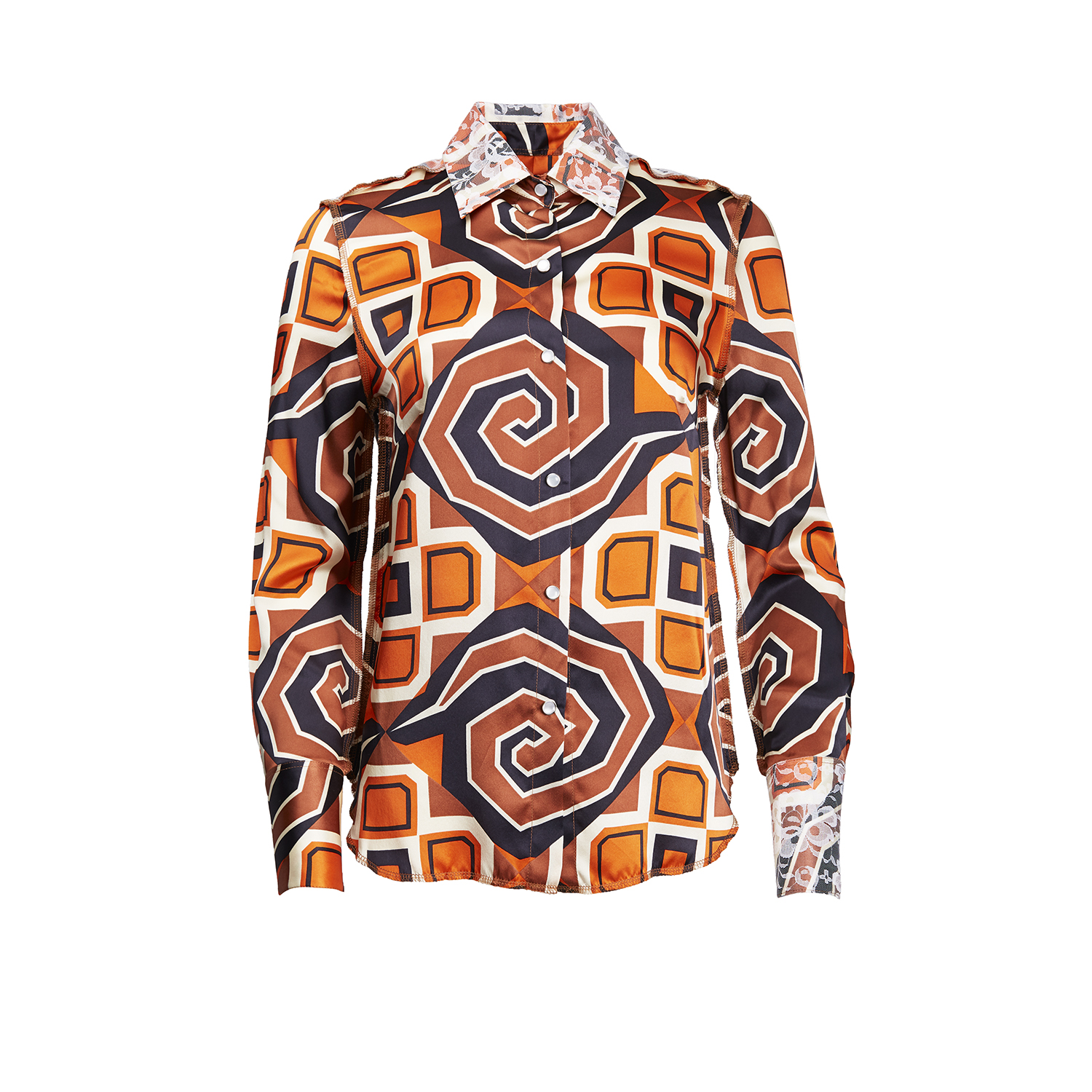 Your purchase helps support small local and national businesses and help promote clean air and water preservation. Each garment is handmade in Houston, Texas by a small local seamstress business with no emissions or water waste.
Goldie
Rust Orange Groovy Shirt