The Ava leopard print, velvet shorts
The Ava line leopard print velvet shorts.
Also available in grey and bronze leopard print.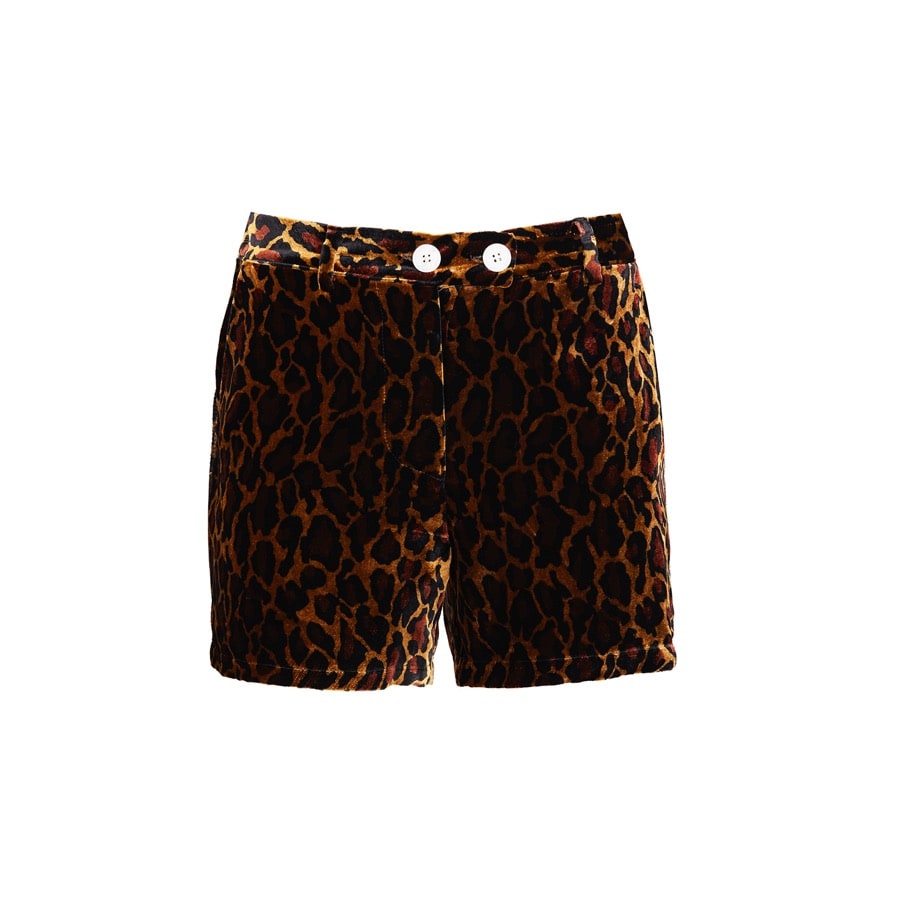 Your purchase helps support small local and national businesses and help promote clean air and water preservation. Each garment is handmade in Houston, Texas by a small local seamstress business with no emissions or water waste.

Velvet Leopard Shorts
Leopard Print, Velvet, Silk, Rayon, Buttons